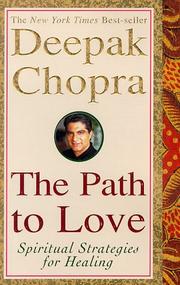 The Path to Love: Spiritual Strategies for HealingDeepak Chopra, Deepak Chopra; Three Rivers Press 1998WorldCat•Read Online•LibraryThing•Google Books•BookFinder~ When I got out of my divorce and a few more failed relationships, I was disillusioned with relationships.  Lack of self esteem, and totally lost in how to manage, including all the emotional turmoil.  This book helps to put it more systematically – the seven stages of love.  Certainly not totally cleaned up after a book, but it helped to calm down the emotions and look at relationships in perspective – Love Oneself, and Discover the aspects of Love within one's own life, before extending the love relationship to other areas.
Co-Creation (The Ringing Cedars, No. 4)Vladimir Megre; Ringing Cedars Press, LLC 2005WorldCat•LibraryThing•Google Books•BookFinder
Mind blowing… One of its kind, I've never read such kind of books before – you can't really decide if it is a fiction or non-fiction.  It says, if you believe Anastasia exists, then it is non-fiction.  It is up to your mind.  This is book 4 of a series of 9 books by the Russian writer, Vladimir Megre.  He challenged us to try to live a life of pure joy and regain our truth, our most basic creation as a Man on earth.  It is thought provoking.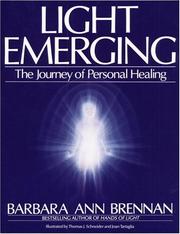 Light emerging: the journey of personal healingBarbara Ann Brennan; Bantam Books 1993WorldCat•LibraryThing•Google Books•BookFinder~ this book helps a lot when I initially started on my self healing path, as I was learning on hands on healing and Reiki, I was hoping to find some scientific documentations about energy and its impact on healing.  This book gives very clear explanation and findings on the effect of energy in our body and what we do to enhance and heal our body.  This has helped me cultivate a habit of self healing, maintaining a healthy body as our personal responsibility.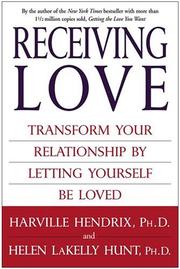 Receiving Love: Transform Your Relationship by Letting Yourself Be Loved; Atria 2004WorldCat•LibraryThing•Google Books•BookFinder ~ my mentor Carina Hagstrom, recommended this book to me in one of our consultation.  I think for women who has a low self esteem, this should be the first step – Receiving Love.  Instead of jumping eagerly into finding the love relationships, first ask oneself, have I got the love I have for myself? Are you in rejection of your self? I started then to examine my childhood relationships, and check the wounds for healing… why was there a quick to anger, and the negativity, and how to manage the conflicts when it arises within a couple relationship.   A practical and useful read.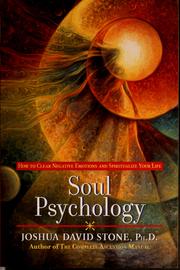 Soul psychology: how to clear negative emotions and spiritualize your lifeJoshua David Stone; Ballantine Wellspring, Ballantine Pub. Group 1999WorldCat•Read Online•LibraryThing•Google Books•BookFinder 
~ this is a more indepth read on spirituality and how to clear the negativity in our life.  It has clear steps in countering negative emotions when it arises, and how to deal with it.  It emcompases many aspects – from self love to emotional vulnerability, to having faith and positive affirmations.  Be prepared to make effort to do the exercises in order to see changes and impact in your life.
You Can Heal Your Life (Gift Edition)Louise Hay; Hay House 1999WorldCat•LibraryThing•Google Books•BookFinder 
~ Most of physical illnesses are a result of emotional illnesses.  All that resentment, pain, lack of love, rejection, etc embeds in our cells and causes destruction.  For example, breasts cancer is a result of over bearing, giving out too much in naturing others, and cancer is an accumulation of too much resentment.  Well the saying doesn't go without proof – Happiness is the best medicine!  Very often we see a happy person without illnesses.  The author is a living proof of what she teaches – she cured cancer with her own methods.  And now she teaches worldwide this phenomenal philosophy.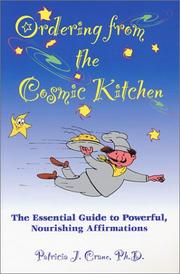 Ordering from the Cosmic Kitchen: The Essential Guide to Powerful, Nourishing AffirmationsPatricia J. Crane; Health Horizons 2002WorldCat•LibraryThing•Google Books•BookFinder~ well well, before reading this book, I do not exactly understand the meaning of "affirmations".  It can be negative or positive.  The most you repeat it, the more you are getting it! So saying "I have no money" will exactly make you with no moeny!  That is the working of affirmations, good or bad ones.  I love this book so much as it is so easy to absorb and is practical – what you want from life, treat it like making an order in a restaurant.  And be very exact with what you want and you get what you specify.  It may sound so simple, but how often we simply just repeat the negative thoughts and even constantly complain about it out loud.  The more you say it to the universe the more you are exactly getting it in your life.  So beware and be aware of what you order 🙂